Trinity: Military War Dog is getting some fur-time on a few blogs. Check it out!!
A HUGE treat is that there is a really great interview USA Today's Serena Chase did with me on their Happy Ever After blog about TRINITY…and Dr. Who (grins).
http://books.usatoday.com/happyeverafter/post/2012-09-05/ronie-kendig-interview-trinity-military-dog/839783/1
The amazing Rel Mollet of RelzReviewz hosts an author spotlight on Trinity, Heath, and Darci. C'mon over and meet them!
http://relzreviewz.com/character-spotlight-ronie-kendigs-trinity-heath-darci/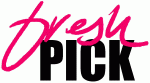 September 6, 2012TRINITY is a Fresh Pick from FreshFiction.com. They said this about their picks: The Fresh Pick is chosen by a group of readers and is never a purchased advertisement or promotion. We've picked this book because it appeals to us and we like to share our diverse tastes in reading and hope you'll give it a try.